We've all seen the usual girls Halloween costumes, like witches, fairies and angels, but how about choosing something a little more geeky and unique this year? Here are my top five Halloween costumes for your little geek girls!
1. R2-D2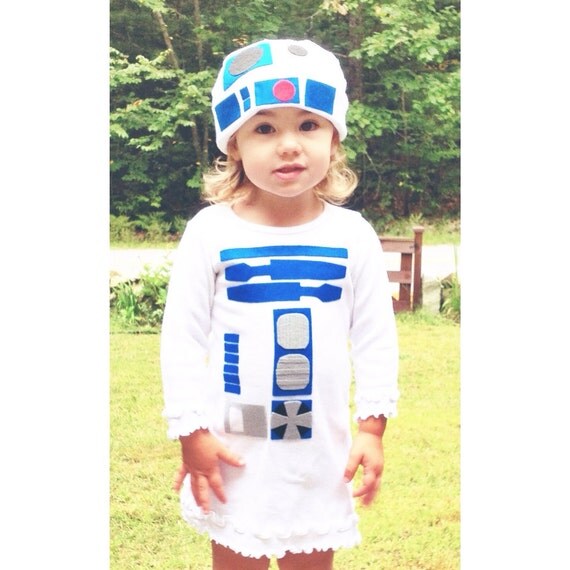 This little R2-D2 costume is adorable and perfect for a little toddling girl! The costume is designed and made by Carolyn Cafelle, who can be found on Etsy as Wishing Elephant.
2. Batgirl and Robin
I love these kickass Batgirl and Robin costumes! They're perfect for fighting crime as well as looking super-cute! These are both available on Sofia's Couture Designs.
3. Jared – The Goblin King

This mum is doing Halloween right! As a massive Labyrinth fan, I had to share this amazing costume made by Christina Ragusin for her four-year-old daughter. This little girl is totally rocking the Goblin King persona!
4. Little Sister
This little girl is completely owning the creepiness factor of this Little Sister costume. The costume itself would be pretty easy to put together, but the challenge would be making your own ADAM extractor syringe to complete the look!
5. Voltron: Defender of the Universe
Who says that boys get to have all the fun and be the robots? Grim Hammer made this bad-ass Voltron costume for his daughter, and you can see how he went about doing it here.
Hope you liked these geeky costume ideas! Let us know if you know of any little geeks who rocked an awesome costume this Halloween!